Preventative vs Reactive Appliance Repair in Cleveland
Posted on June 03, 2021
Appliances are some of the biggest purchases we make for our homes, and unfortunately they have a lifespan on average of 10-20 years. Depending on the appliance itself, whether it's a stove, oven, refrigerator, dryer, dishwasher, you'll likely need appliance repair in Cleveland, it's just a matter of what type of maintenance: reactive or preventative. Each option has pros and cons but how do you know what's best for you?
What is Preventative Maintenance?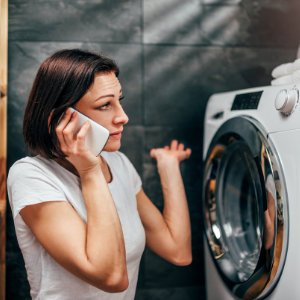 Preventative maintenance is a calculated approach to appliance care that seeks to anticipate the needs of machinery before they are exacerbated. Preventative maintenance is scheduled regularly before appliances show symptoms of anything being wrong. The goal of preventive maintenance is to eliminate reactive maintenance.
What is Reactive Maintenance?
On the other hand, reactive maintenance is not planned. Unexpected breakdowns or emergencies typically accounts for reactive appliance repair in Cleveland. A reactive approach to appliance maintenance means providing care and treating problems usually long after symptoms appear.
Pros & Cons of Preventative Maintenance
Benefits
Preventative servicing of appliances like dryers, minimizes the chance of an emergency or the sudden stoppage of an important machine. Preventative maintenance maintenance can often be more affordable over time and stop problems from worsening overtime. Preventative maintenance minimizes the chances of unexpected breakdowns, reducing stress and frustration.
Affordable Service Fees
Enhance Safety
Extend Lifespan
Timely Responses
Stress-free
Disadvantages
The drawbacks of preventive appliance maintenance is that there are recurring costs to maintenance services that can add up. Because preventive maintenance is scheduled regularly, it can become difficult to accommodate on a monthly or even quarterly basis.
Pros & Cons of Reactive Maintenance
Benefits
Reactive appliance repair in Cleveland allows you to maximize use of equipment before paying for a new repair. An effective reactive appliance repair company can streamline emergency repairs so they are done promptly and safely.
One-Time Repair
Maximize Appliance Use
Lower Upfront Costs
No Planning Necessary
Disadvantages
Servicing appliances in a reactive manner, can be more costly as time causes damage to worsen. In the case of some appliances like dryer repairs, untreated symptoms can become dangerous. Waiting for appliance repair in Cleveland, may leave you unable to secure a timely appointment. A delay in fridge, stove, or oven repair can significantly disrupt your daily life which can be frustrating and stressful.
When you choose Fix It Appliance, we offer emergency repairs 6 days a week and monitor our call and text lines 24/7, doing our best to accommodate your urgent appliance repair needs so you don't have to wait.
Which is Better?
Whenever possible, preventative appliance repair in Ohio is a safer option to reactive repair. Preventative maintenance allows homeowners to stay on top of appliance needs to avoid disruptive equipment breakdowns. Preventative maintenance extends the lifespan of appliances and enhances safety.
The fact is that preventative maintenance is not always possible despite being preferred to reactive maintenance. Appliance repair is often needed in a reactive manner, no matter how carefully we plan.
Appliance Repair in Cleveland, Ohio
When you need appliance repair in Cleveland, Ohio, you can count on the team at Fix It Appliance, we provide urgent responses to appliance emergencies, so you can get your equipment back in order faster.
For all your appliance repair and maintenance needs contact the trusted professionals at Fix It Appliance. Call us today or fill out our service request form online!