6 Questions to Ask Before Getting Your Dryer Repaired
Posted on May 14, 2021
Discovering your dryer isn't working is an unpleasant and frustrating surprise but it's essential to take action as soon as possible when your dryer is on the fritz. However, locating dryer repair services in your area that are trustworthy, readily available, and capable of getting the job done quickly can be overwhelming. Many people don't know what to look for since they are often caught off guard with their broken appliance.
To help guide you through the process, we've put together a list of 6 helpful questions.
Is your dryer damaged?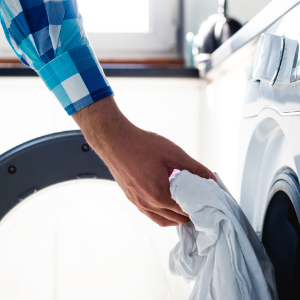 Dryers are naturally noisy, so it might be challenging to determine at first if something is really wrong. If you suspect your clothes dryer is breaking down but you're not 100% certain, look out for these telltale signs that something is definitely not right:
The drum isn't turning
Turns off mid-cycle
Clothes aren't drying
The dryer is not starting up
Heating Elements aren't as hot as usual
Smell of burning
Strange noises: grinding, squealing, banging
If you notice any of these signs that you can't explain, it's essential to get your dryer checked out by a professional. Don't ignore these signs or wait as damage can worsen beyond the point of repair.
Is this dryer dangerous?
Dryers have been known to cause fires. If you see sparks, notice lights flickering, dimming as you start your cycle, a burning smell and a build of lint or realize that your dryer is frequently tripping circuit breakers, then there's a chance your dryer is a fire hazard. Unplug the appliance and discontinue use immediately. You can then call for an emergency inspection. At Fix It Appliance, we are available to manage your most urgent dryer needs any day of the week. Our team of experts will evaluate the condition of your dryer and recommend the safest next steps.
Is it worth repairing?
Sometimes the damage to a dryer is so vast or too expensive to warrant a repair. The lifespan of a dryer is typically 13 years, so if your dryer is nearing the end of that range, it can be more cost-effective to fully replace the appliance. On the other hand, a dryer repair can maintain your dryer's functionality well-enough to extend its lifespan. If you're in the middle of the 13 years and are not sure what's best for your dryer and your wallet, call in the professionals for an honest and accurate evaluation of whether salvaging your dryer is worth it.
Is there a warranty on repairs?
Different dryer repair services will vary on this depending on the guarantee they can offer their customers. A good warranty tells you that you can rely on the longevity of the materials used in your repair and the quality of the workmanship to last or be replaced if another problem were to occur. Despite many options for appliance repair in Cleveland, Ohio, it's best to choose a company that's willing to stand confidently behind their work and back up their service offering with a guarantee.
How many times has this dryer been repaired?
The more your dryer requires maintenance, the more cost-effective a complete dryer replacement becomes. Recurring costs for dryer repair services can add up, whereas a new dryer will likely last longer and be more durable than the last. If you've been paying for continuous repairs to your dryer, then it may be time to replace it with a new one.
Can I Find a Reputable Repair Company?
If you are not sure about the companies available for appliance repair in Cleveland, Ohio, you can proceed to the website of your dryer manufacturer to locate a certified repair company. At Fix It Appliance, we are recognized by many manufacturers such as Samsung, Frigidaire, and LG.
Call Fix It Appliance today at 440-512-9091 or contact us online to get professional dryer repair services fast across all the major cities in Ohio, including Cleveland, Avon, Westlake, North Olmstead and more.